Equipment Description
The margarine pilot plant involves the addition of two mixing and emulsifier tank, two tube chillers and two pin machines, one resting tube, one condensing unit, and one control box, having the capacity to process 200kg of margarine per hour.
It allows the company to help manufacturers create new margarine recipes which cater to customer requirements, as well as tailor them to their own set up.
The company's application technologists will be able to simulate the customer's production equipment, whether they use liquid, brick or professional margarines.
Making a successful margarine depends not only on the qualities of the emulsifier and the raw materials but equally on the production process and the order in which the ingredients are added.
This is why it's so important for the margarine factory to have the pilot plant – this way we can fully understand our customer's setup and provide him with the best possible advice on how to optimise his production processes.
Equipment Picture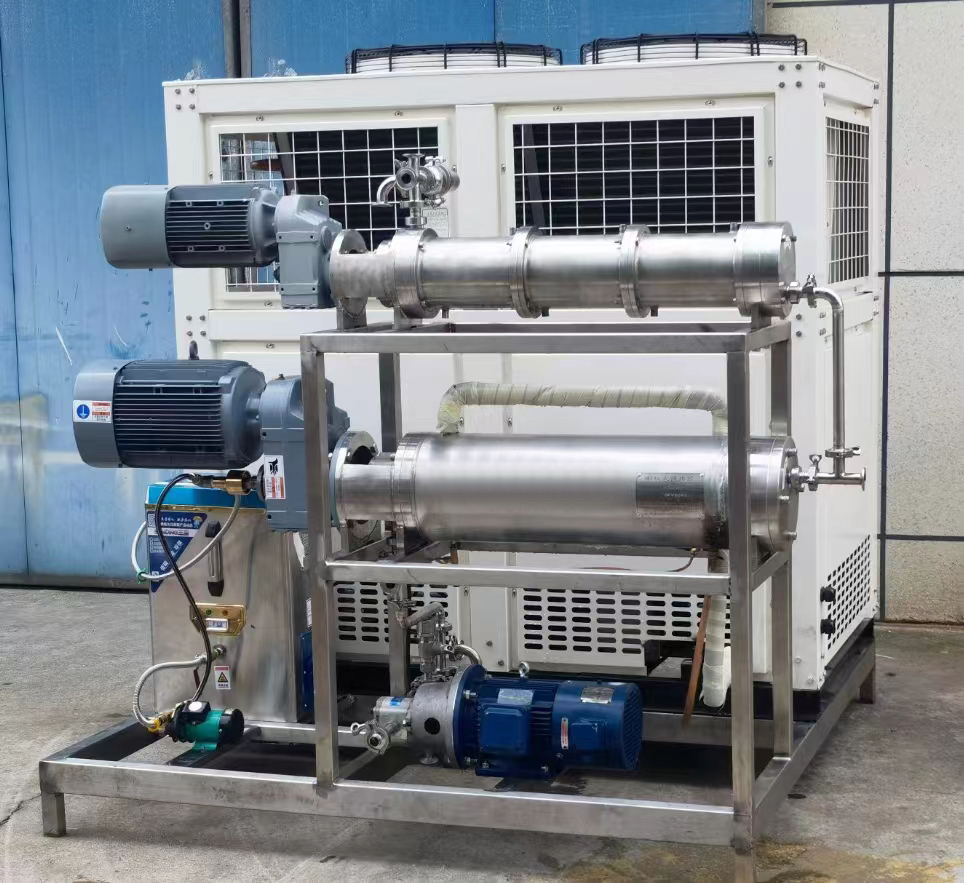 Equipment Details
---
Post time: Sep-25-2022