New Designed Integrated Margarine & Shortening Processing Unit
Product Detail
Product Tags
New Designed Integrated Margarine & Shortening Processing Unit
In the current market, the shortening and margarine equipment generally choose separate form, including mixing tank, emulsifying tank, production tank, filter, high pressure pump, votator machine (scraped surface heat exchanger), pin rotor machine (kneading machine), refrigeration unit and other independent equipment. Users need to purchase separate equipment from different manufacturers and connect pipelines and lines at the user site;

Split production line equipment layout is more scattered, occupies a larger area, the need for on-site pipeline welding and circuit connection, the construction period is long, difficult, the site technical personnel requirements are relatively high;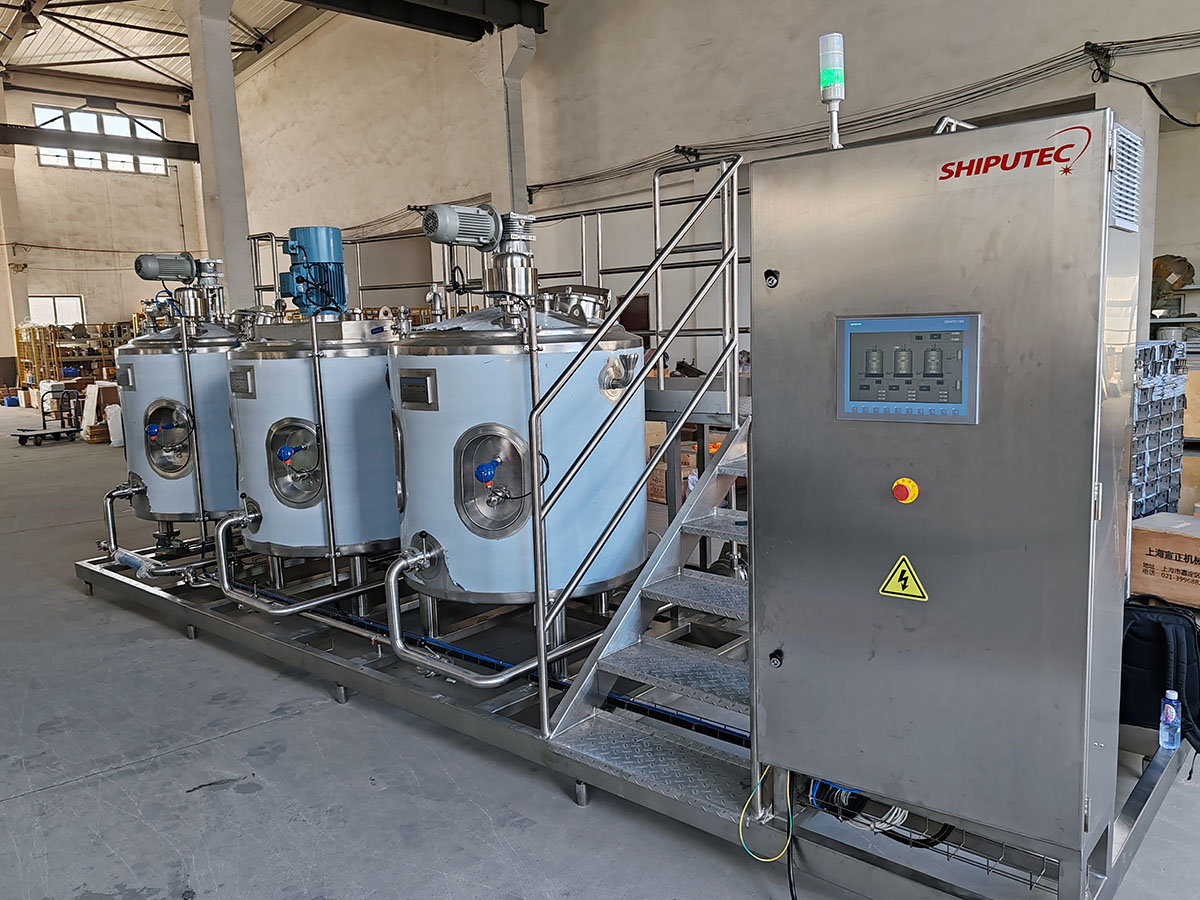 Because the distance from the refrigeration unit to the votator machine ( scraped surface heat exchanger ) is far, the refrigerant circulation pipeline is too long, which will affect the refrigeration effect to a certain extent, resulting in high energy consumption;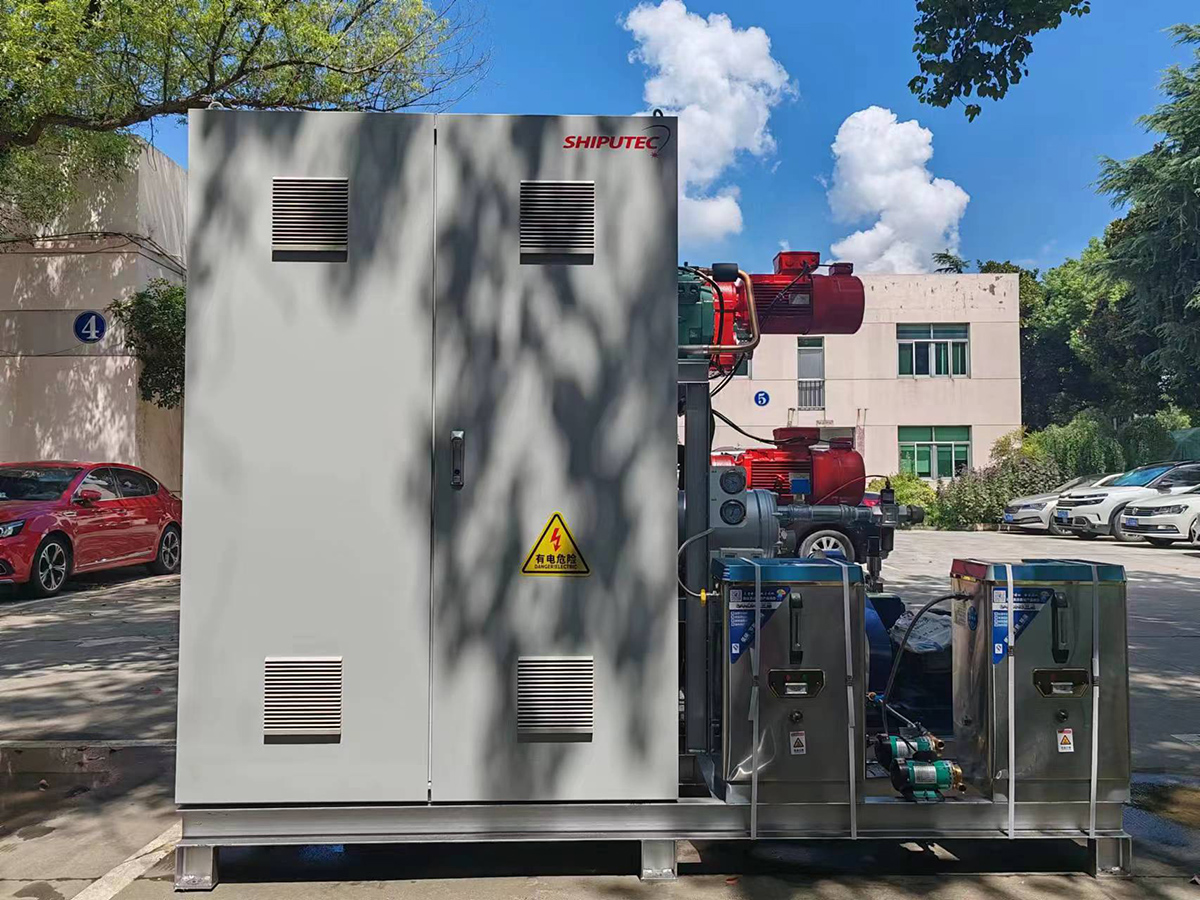 And since the devices come from different manufacturers, this can lead to compatibility issues. The upgrade or replacement of one component may require a reconfiguration of the entire system.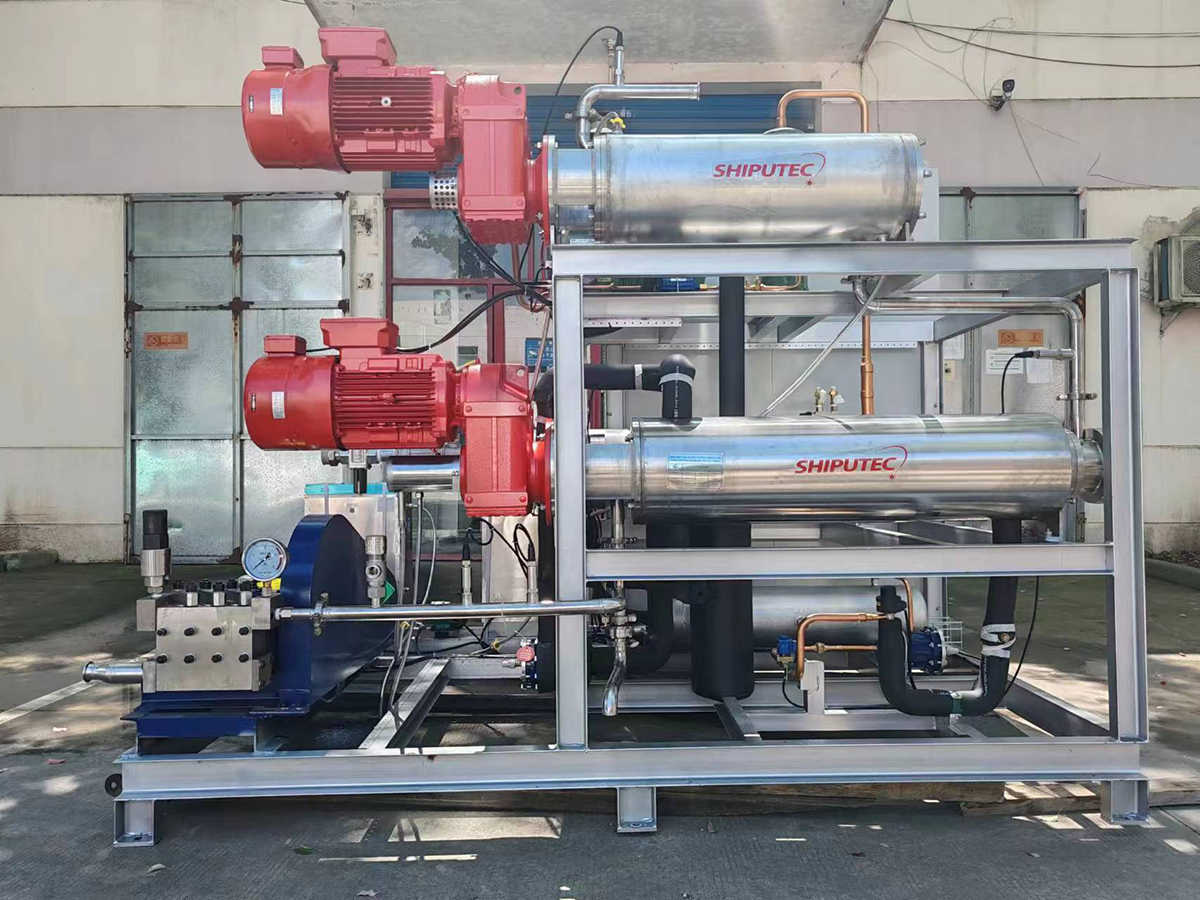 Our newly developed integrated shortening & margarine processing unit on the basis of maintaining the original process, the appearance, structure, pipeline, electric control of the relevant equipment has been unified deployment, compared with the original traditional production process has the following advantages: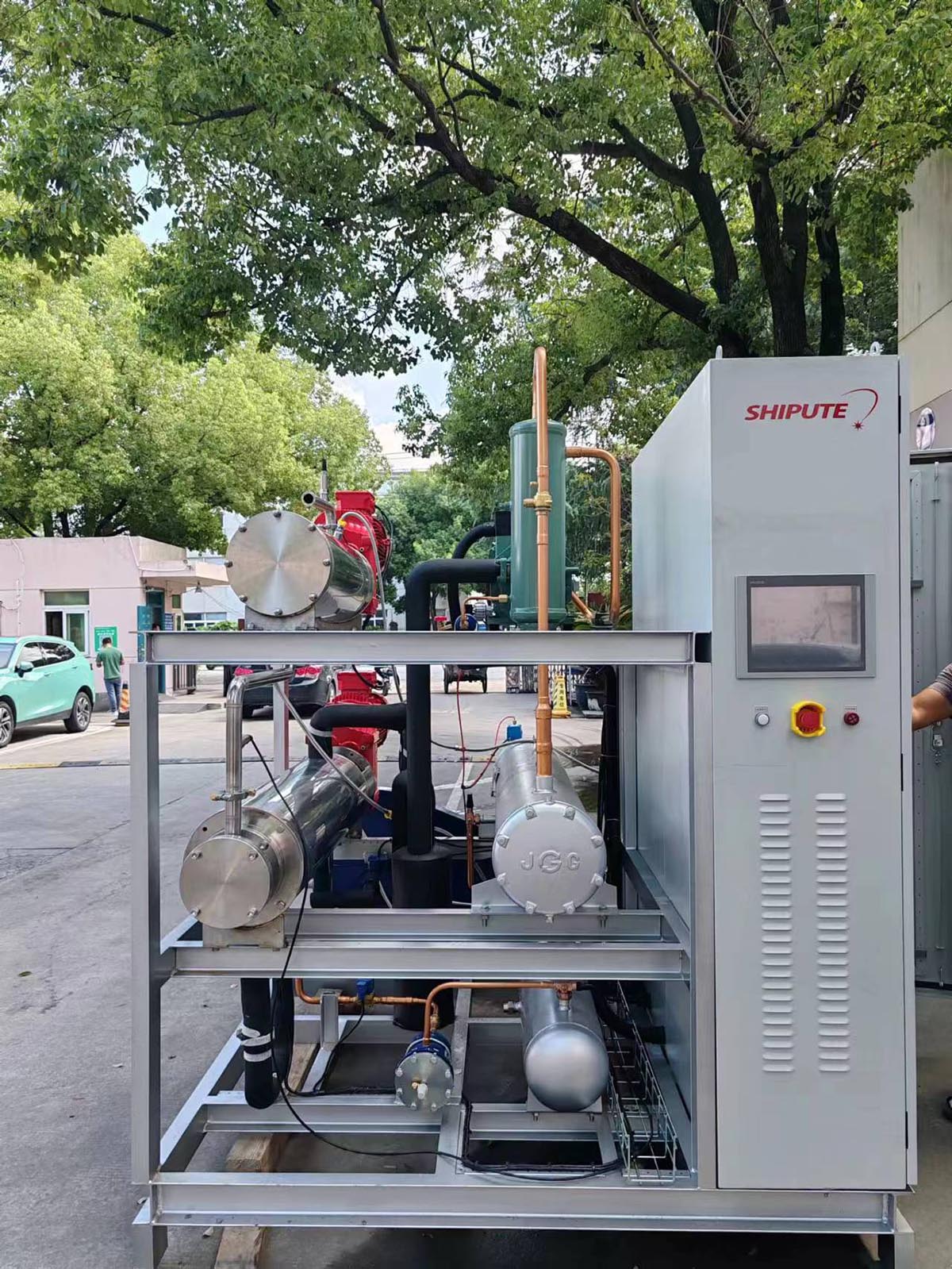 1. All equipment is integrated on one pallet, greatly reducing the footprint, convenient loading and unloading and land and sea transportation.
2. All piping and electronic control connections can be completed in advance in the production enterprise, reducing the user's site construction time and reducing the difficulty of construction;
3. Greatly shorten the length of refrigerant circulation pipe, improve the refrigeration effect, reduce the refrigeration energy consumption;
4. All the electronic control parts of the equipment are integrated in a control cabinet and controlled in the same touch screen interface, simplifying the operation process and avoiding the risk of incompatible systems;
5. This unit is mainly suitable for users with limited workshop area and low level of on-site technical personnel, especially for non-developed countries and regions outside China. Due to the reduction of equipment size, shipping costs are greatly reduced; Customers can start up and run with a simple circuit connection on site, simplifying the installation process and difficulty on site, and greatly reducing the cost of sending engineers to foreign site installation.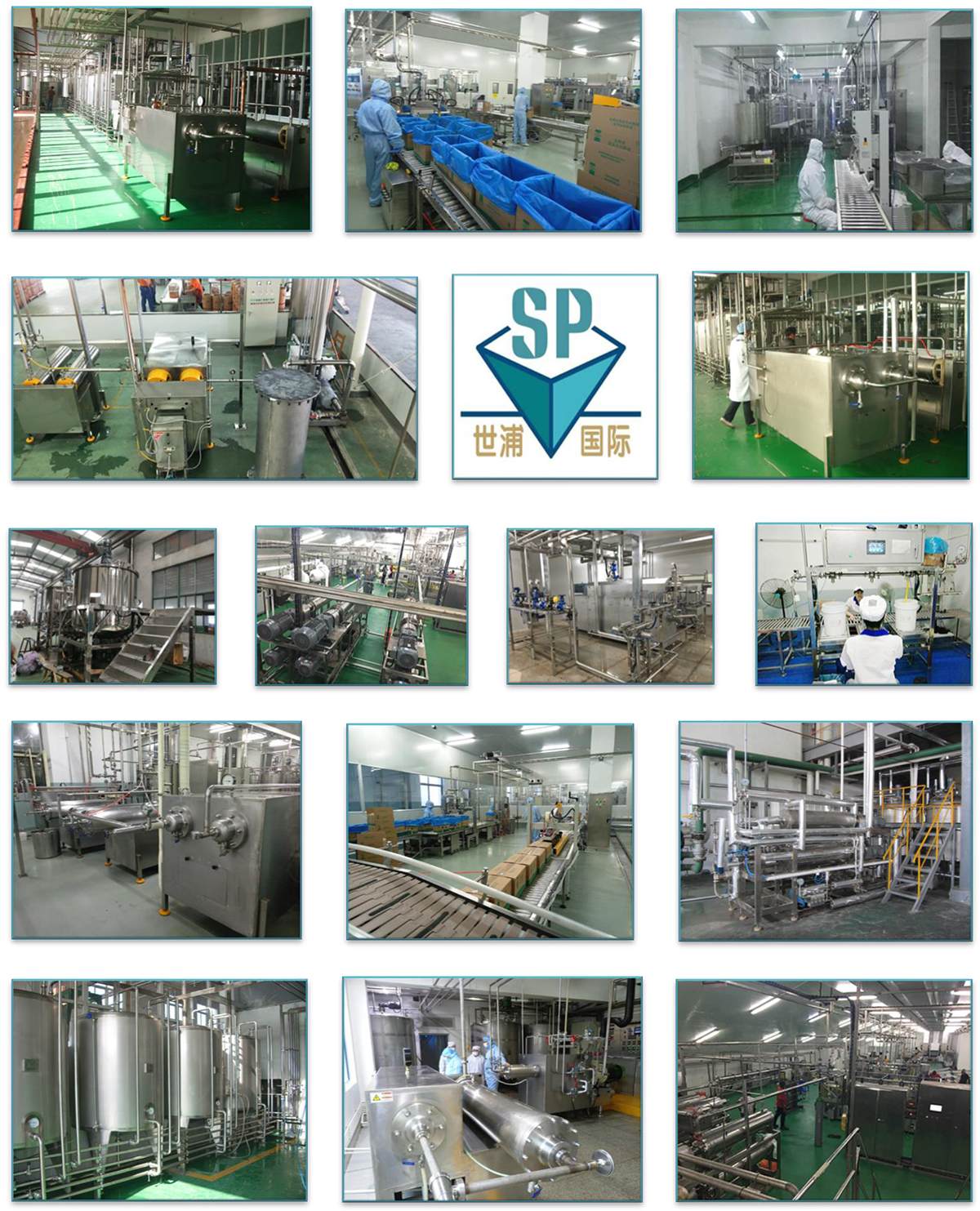 ---
Previous:
Shortening Cartonning Line China Factory
Next:
---
Write your message here and send it to us