Scraped Surface Heat Exchanger Model SPX-PLUS China Supplier
Product Detail
Product Tags
China Scraped Surface Heat Exchanger, Votator & Perfector Manufacturer and Supplier.Our company has China Scraped Surface Heat Exchanger, Votator & Pefector on sale, welcome to contact us.
SPX-Plus series scraped surface heat exchanger is specially designed for high viscosity food industry,It is especially suitable for food manufacturers of puff pastry margarine, table margarine and shortening. It has excellent cooling capacity and excellent crystallization capacity. It integrates Ftherm® liquid level control refrigeration system, Hantech evaporation pressure regulation system and Danfoss oil return system. It is equipped with 120bar pressure resistant structure as standard, and the maximum equipped motor power is 55kW, it is suitable for the continuous production of fat and oil products with viscosity up to1000000 cP.
Similar Competitive Machines
The international competitors of SPX-plus SSHEs are Perfector series, Nexus series and Polaron series SSHEs under gerstenberg, Ronothor series SSHEs of RONO company and Chemetator series SSHEs of TMCI Padoven company.
| | | | | | | |
| --- | --- | --- | --- | --- | --- | --- |
| Plus   Series | 121AF | 122AF | 124AF | 161AF | 162AF | 164AF |
| Nominal Capacity Puff Pastry Margarine @ -20°C (kg/h) | N/A | 1150 | 2300 | N/A | 1500 | 3000 |
| Nominal Capacity Table Margarine @-20°C (kg/h) | 1100 | 2200 | 4400 | 1500 | 3000 | 6000 |
| Nominal Capacity Shortening @-20°C (kg/h) | 1500 | 3000 | 6000 | 2000 | 4000 | 8000 |
| Number of Refrigerant circuits | 1 | 2 | 4 | 1 | 2 | 4 |
| Number of Tubes per Refrigerant circuit | 1 | 1 | 1 | 1 | 1 | 1 |
| Motor for Puff Pastry Margarine (kw) | N/A | 22+30 | 18.5+22+30+37 | | 37+45 | 30+37+45+55 |
| Motor for Table Margarine (kw) | 18.5 | 18.5+18.5 | 18.5+18.5+22+22 | 30 | 22+30 | 22+30+37+45 |
| Motor for Shortening (kw) | 18.5 | 18.5+18.5 | 18.5+18.5+22+22 | 30 | 22+30 | 22+22+30+30 |
| Number of Gear Box | 1 | 2 | 4 | 1 | 2 | 4 |
| Cooling Surface per Tube (m2) | 0.61 | 0.61 | 0.61 | 0.84 | 0.84 | 0.84 |
| Annular Space (mm) | 10 | 10 | 10 | 10 | 10 | 10 |
| Capacity @ -20°C (kw) | 50 | 100 | 200 | 80 | 160 | 320 |
| Max. Working Pressure @ Media Side (Bar) | 20 | 20 | 20 | 20 | 20 | 20 |
| Max. Working Pressure @ Product Side (Bar) | 120 | 120 | 120 | 120 | 120 | 120 |
| Min. Working Temperature °C | -29 | -29 | -29 | -29 | -29 | -29 |
| Chilling Tube Dimension (Dia./Length, mm) | 160/1200 | 160/1200 | 160/1200 | 160/1600 | 160/1600 | 160/1600 |
| Product Volume per Tube (L) | 8.6 | 8.6 | 8.6 | 10.5 | 10.5 | 10.5 |
| Product Pipe Inlet/Outlet (mm) | DN50 | DN50 | DN50 | DN50 | DN50 | DN50 |
| Rows of Scraper | 4 | 4 | 4 | 4 | 4 | 4 |
| Nominal Scraper Rotor Speed (rpm) | 340 | 340 | 340 | 240 | 240 | 240 |
| Water Attemperation Capacity (kw) | 6 | 6+6 | 6+6+6+6 | 6 | 6+6 | 6+6+6+6 |
| Water Attemperation Volume (L) | 30 | 30 | 60 | 30 | 30 | 60 |
| Water Circulation Pump (kw) | 0.3 | 0.3 | 0.3 | 0.3 | 0.3 | 0.3 |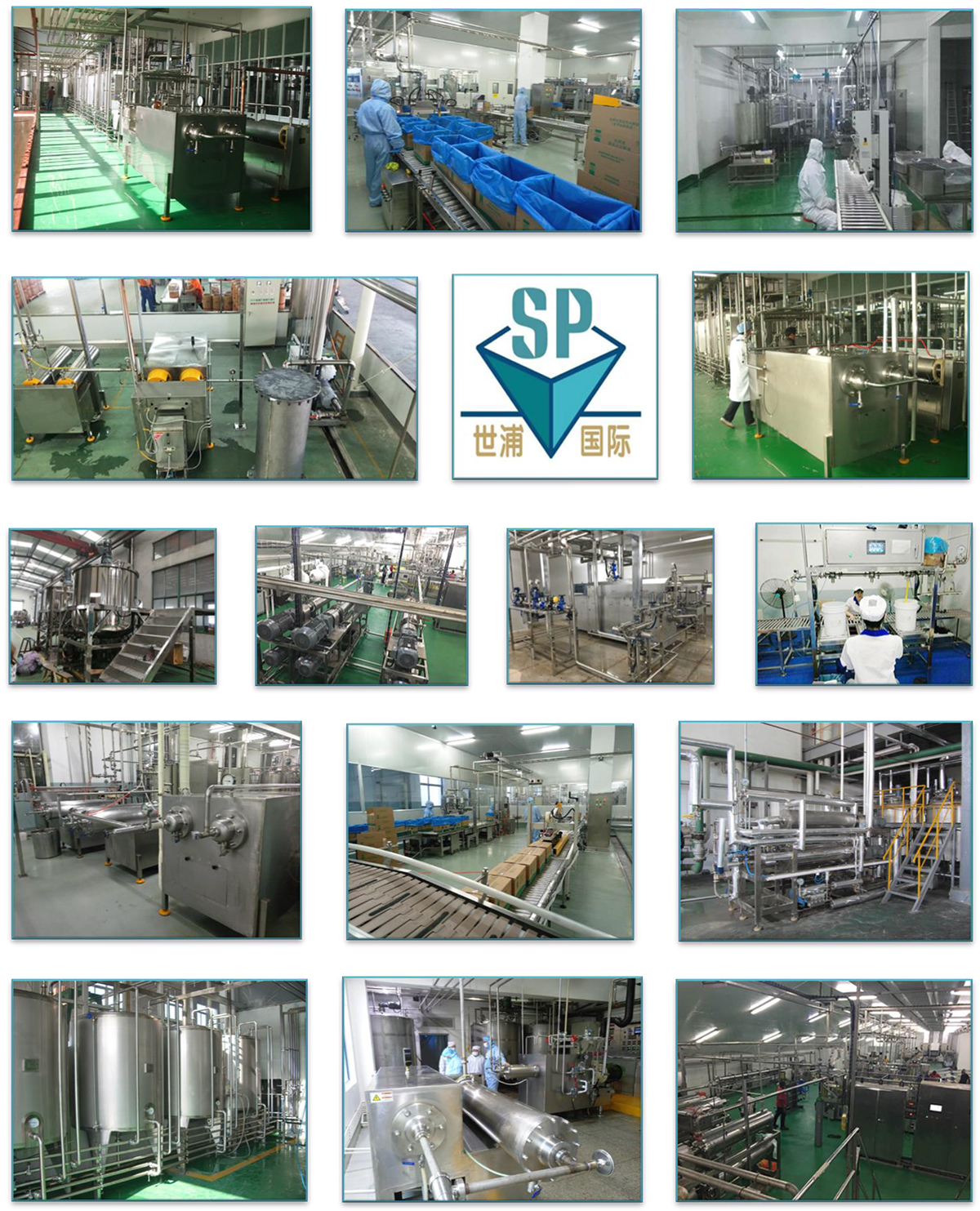 ---
---
Write your message here and send it to us