Pin Rotor Machine Model SPCH-30L/50L/80L China Manufacturer
Product Detail
Product Tags
The SPCH pin rotor machine is an excellent production solution to ensure proper crystallization and consistency for a wide range of margarine and shortening products. Our SPCH pin rotor machine offers flexibility to the production process in very important way. Adjustments can be made to change the level of intensity and the duration of kneading. This allows you to change the type of oil, depending on availability and demand on the market. With this flexibility, you can take advantage of oil price fluctuations without compromising product quality.
SPCH pin rotor adopts a cylindrical pin stirring structure to ensure that the material has sufficient stirring time to break the network structure of the solid fat crystal and refine the crystal grains. The motor is a variable-frequency speed regulating motor. The mixing speed can be adjusted according to different solid fat content, which can meet the production requirements of various formulations of margarine manufacturers according to market conditions or consumer groups.
When the semi-finished product of grease containing crystal nuclei enters the kneader, the crystal will grow after a period of time. Before forming the overall network structure, perform mechanical stirring and kneading to break the originally formed network structure, make it recrystallize, reduce the consistency and increase the plasticity.
SPCH pin rotor is designed with reference to the sanitary standards required by the 3-A standard. The parts of the products in contact with food are made of high-quality stainless steel
The overall design of the SPCH pin rotor facilitates easy replacement of wearing parts during repair and maintenance. The sliding parts are made of materials that ensure very long durability.
The product contact parts are made of high-quality stainless steel. The product seals are balanced mechanical seals and food-grade O-rings. The sealing surface is made of hygienic silicon carbide, and the movable parts are made of chromium carbide.
| | | | | |
| --- | --- | --- | --- | --- |
| Technical   Spec. | Unit | 30L | 50L | 80L |
| Nominal Volume | L | 30 | 50 | 80 |
| Main Power | kw | 7.5 | 7.5 | 9.2 or 11 |
| Dia. Of Main Shaft | mm | 72 | 72 | 72 |
| Pin Gap Space | mm | 6 | 6 | 6 |
| Pin-Inner Wall Space | m2 | 5 | 5 | 5 |
| Inner Dia./Length of   Cooling Tube | mm | 253/660 | 253/1120 | 260/1780 |
| Rows of Pin | pc | 3 | 3 | 3 |
| Norminal Pin Rotor   Speed | rpm | 50-340 | 50-340 | 50-340 |
| Max.Working Pressure   (material side) | bar | 60 | 60 | 60 |
| Max.Working Pressure   (hot water side) | bar | 5 | 5 | 5 |
| Processing Pipe Size | | DN50 | DN50 | DN50 |
| Water Supply Pipe   Size | | DN25 | DN25 | DN25 |
| Overall Dimension | mm | 1840*580*1325 | 2300*580*1325 | 2960*580*1325 |
| Gross Weight | kg | 450 | 600 | 750 |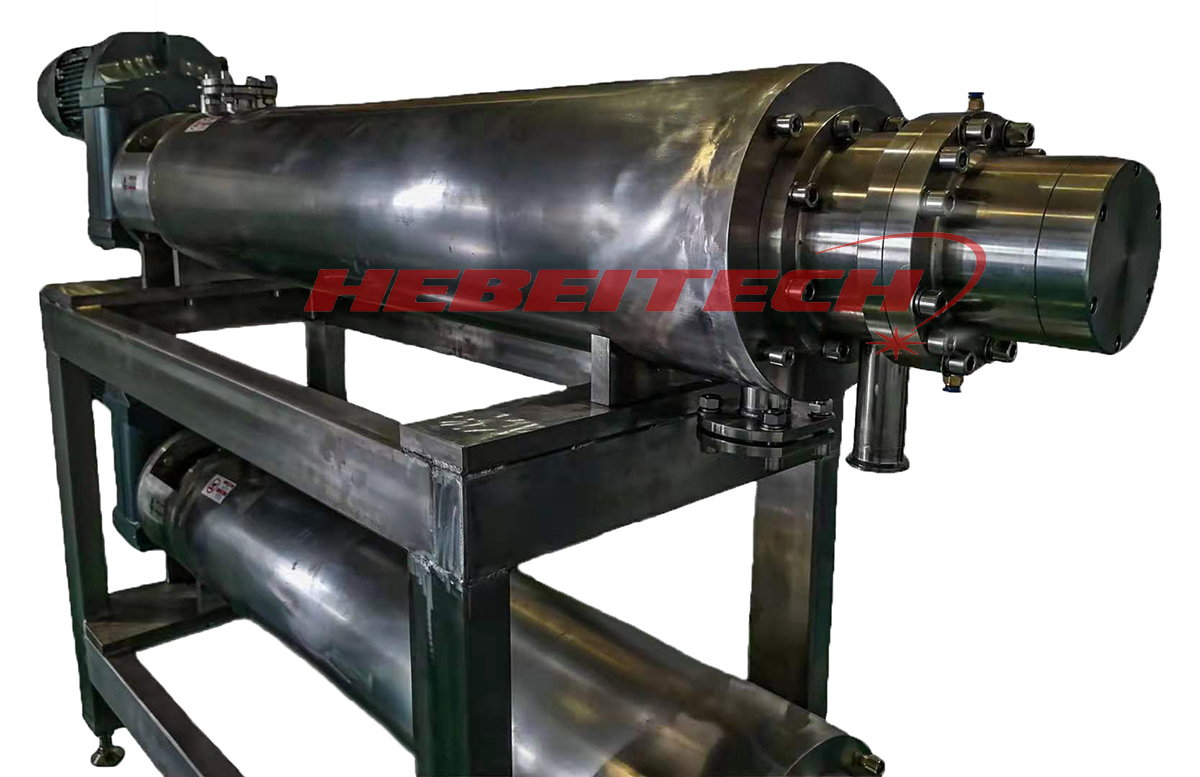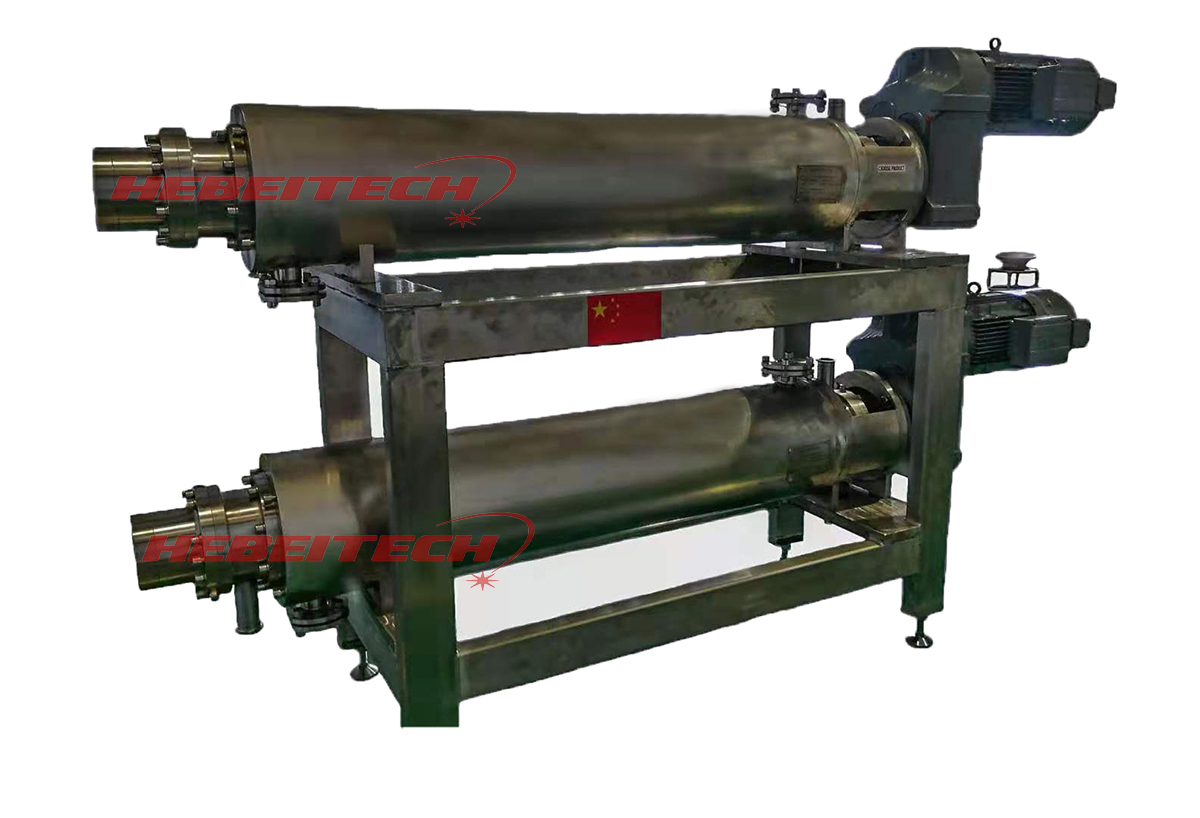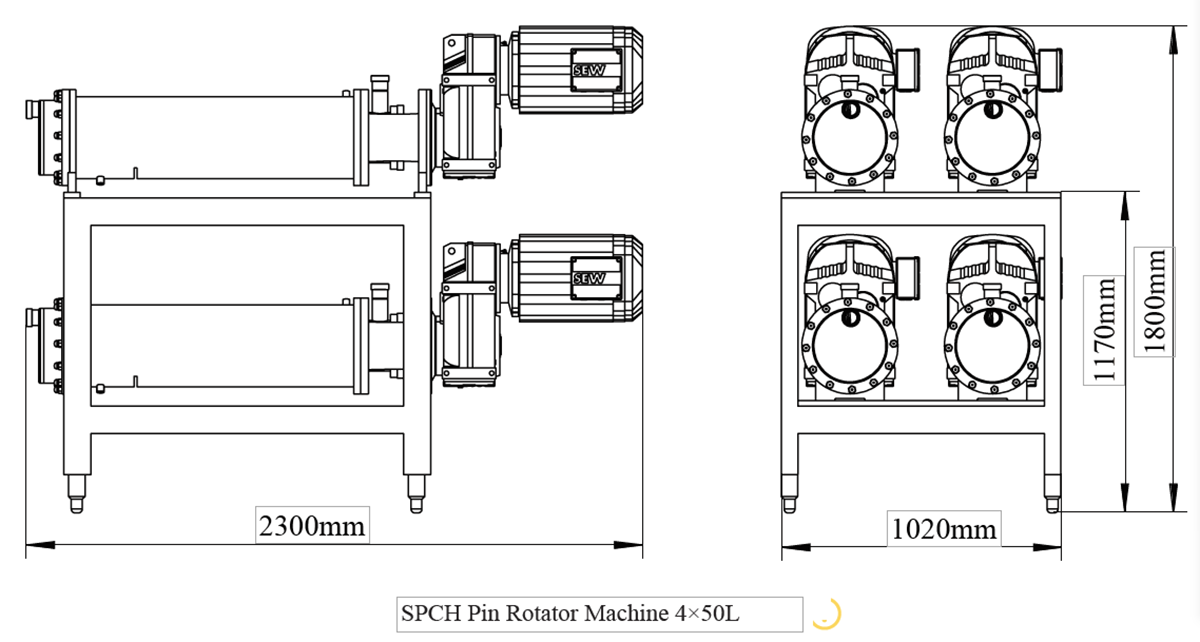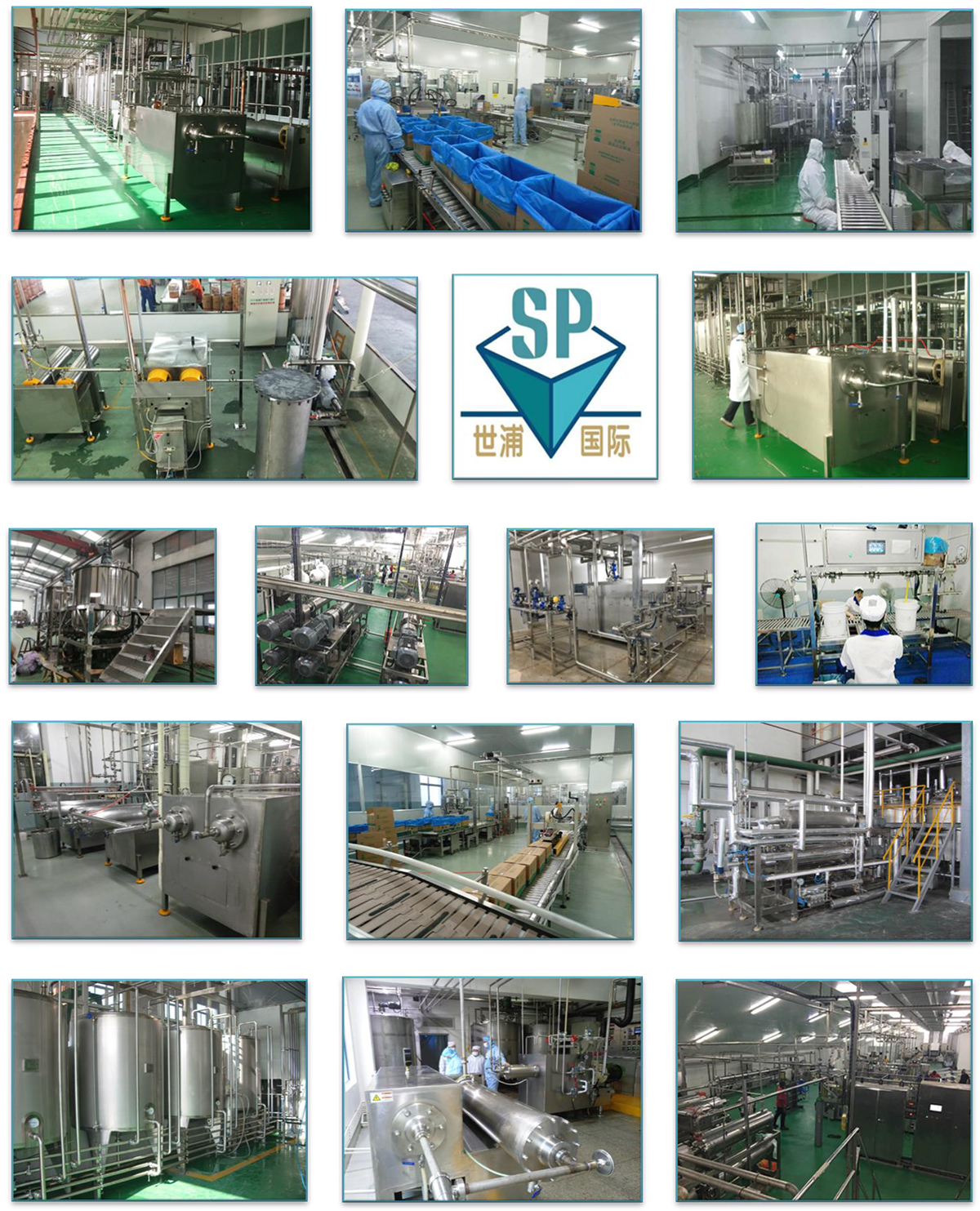 ---
---
Write your message here and send it to us