Scraped Surface Heat Exchanger Model SPX China Supplier
Product Detail
Product Tags
China Scraped Surface Heat Exchanger & Votator Manufacturer and Supplier.Our company has China Scraped Surface Heat Exchanger & Votator on sale, welcome to contact us.
SPX series Scraped surface heat exchanger is particularly suited for continuous heating and cooling of viscous, sticky, heat-sensitive and particulate food products. It can operate with a wide range of media products. It is used in continuous processes such as heating, aseptic cooling, cryogenic cooling, crystallization, disinfection, pasteurization and gelation.
The product is pumped into the lower end of the heat exchanger cylinder. As the product flows through the cylinder, it is continuously agitated and removed from the cylinder wall by the scraping blades. The scraping action results in a surface free from fouling deposits and a uniform, high heat transfer rate.
The media flows in counter current direction in the annular space between the heat transfer cylinder and the insulated jacket. A spiral coil provides a higher heat transfer efficiency for steam and liquid media.
Rotor driving is achieved by an electric motor installed on the upper shaft end. Rotor speed and product flow can be varied to suit the application.
SPX series scraped-surface heat exchangers can be connected in series for in line heating and cooling.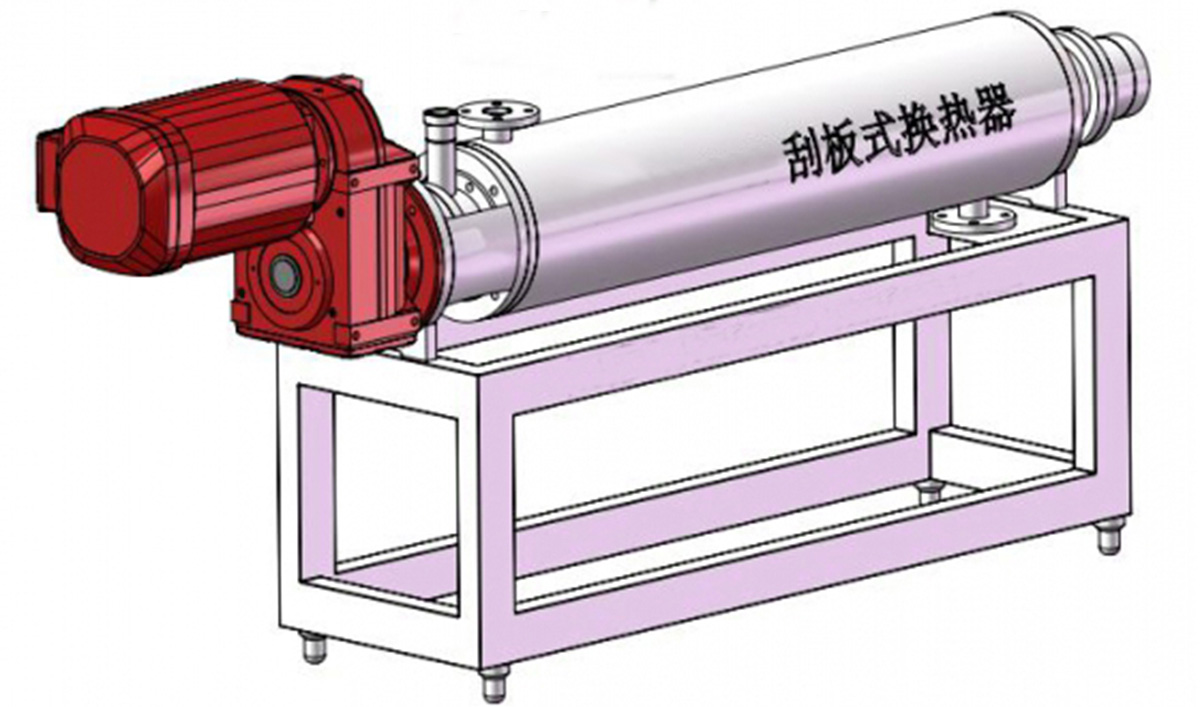 SPX series Scraped-surface heat exchanger utilities a modular design for vertical mounting on a wall or column and includes:
Compact structure design
Solid shaft connection (60mm) structure
Durable blade material and technology
High precision machining technology
Solid heat transfer tube material and inner hole processing
The heat transfer tube can be disassembled and replaced separately
Gear motor drive - no couplings, belts or sheaves
Concentric or eccentric shaft mounting
GMP, 3A and ASME design standard; FDA optional
Working temperature : -30°C~ 200°C
Maximum working pressure
Material side           :           3MPa (430psig), optional 6MPa (870psig)
Media side              :           1.6 MPa (230psig),optional 4MPa (580 psig)
Cylinder
The inner cylinder diameter are 152 mm and 180mm
Capacity
The maximum flow rate is application specific and determined by the temperature program, the product properties and type of duty
Material
The heating surface is normally made of stainless steel, (SUS 316L), honed to a very high finish on the inner surface. For special applications different types   of chrome coatings are available for the heating surface. The scraping blades are available in stainless steel and different types of plastic materials including a metal detectable type. The blade material and configuration is selected based on the application. Gaskets and O-rings are made of Viton, nitrile or Teflon. Suitable material will be selected for each application. Single seals, flushed (aseptic) seals are available, with material selection depending on the application
Drive motors of different types and different power configurations, also in explosion - proof design
The standard heat transfer tube material is carbon steel chrome-plated,316L stainless steel , 2205 duplex stainless steel , pure nickel are optional
Optional Shaft diameters(mm):160, 150, 140, 130, 120, 110, 100
Optional the products flow from the center of the shaft
Optional high torque SUS630 stainless steel transmission spline shaft
Optional High Pressure mechanical seal up to 8MPa (1160psi)
Optional Water tempered shaft
The standard type is horizontal installation, and vertical installation is optional
Optional Eccentric shaft
Model
Heat   Exchanger Surface Area
Annular   Space
Tube  Length
Scraper   Qty
Dimension
Power
Max.   Pressure
Main   Shaft Speed
Unit
M2
mm
mm
pc
mm
kw
Mpa
rpm
SPX18-220
1.24
10-40
2200
16
3350*560*1325
15   or 18.5
3   or 6
0-358
SPX18-200
1.13
10-40
2000
16
3150*560*1325
11   or 15
3   or 6
0-358
SPX18-180
1
10-40
1800
16
2950*560*1325
7.5   or 11
3   or 6
0-340
SPX15-220
1.1
11-26
2200
16
3350*560*1325
15   or 18.5
3   or 6
0-358
SPX15-200
1
11-26
2000
16
3150*560*1325
11   or 15
3   or 6
0-358
SPX15-180
0.84
11-26
1800
16
2950*560*1325
7.5   or 11
3   or 6
0-340
SPX18-160
0.7
11-26
1600
12
2750*560*1325
5.5   or 7.5
3   or 6
0-340
SPX15-140
0.5
11-26
1400
10
2550*560*1325
5.5   or 7.5
3   or 6
0-340
SPX15-120
0.4
11-26
1200
8
2350*560*1325
5.5   or 7.5
3   or 6
0-340
SPX15-100
0.3
11-26
1000
8
2150*560*1325
5.5
3   or 6
0-340
SPX15-80
0.2
11-26
800
4
1950*560*1325
4
3   or 6
0-340
SPX-Lab
0.08
7-10
400
2
1280*200*300
3
3   or 6
0-1000
SPT-Max
4.5
50
1500
48
1500*1200*2450
15
2
0-200
Note:   High Pressure model can provide pressure environment up to 8MPa(1160PSI)with a motor power of 22KW(30HP)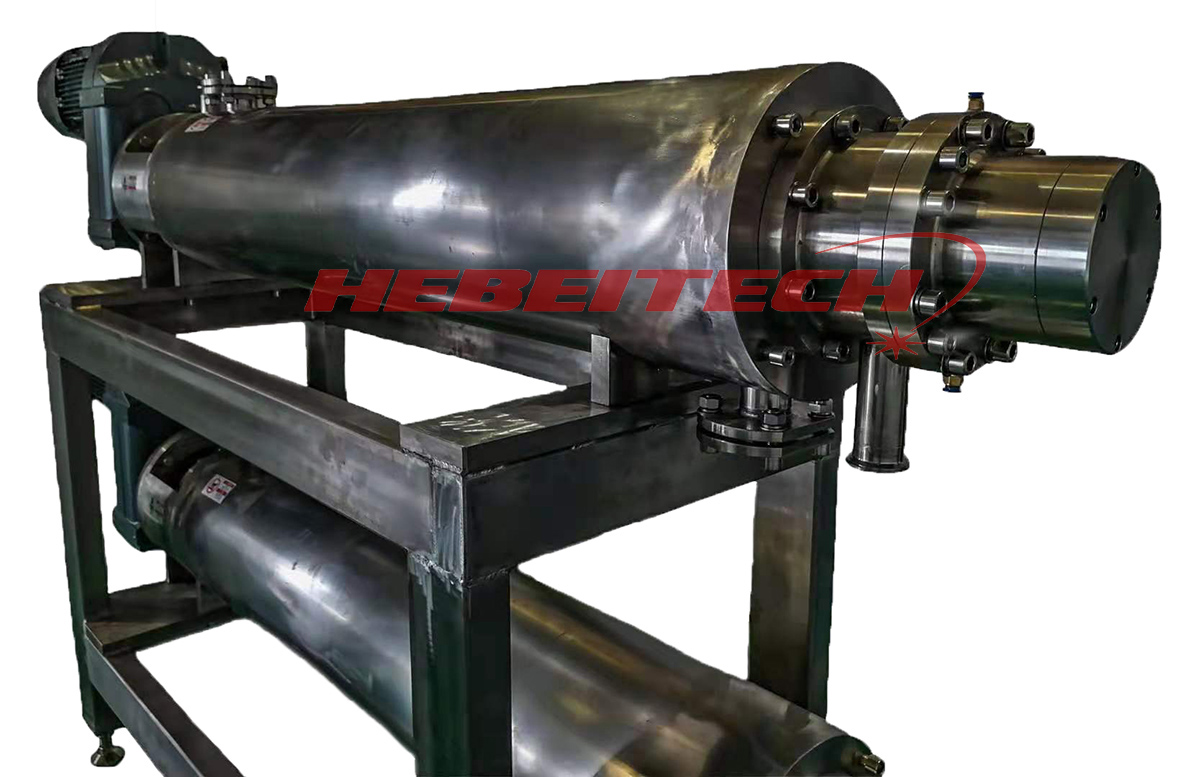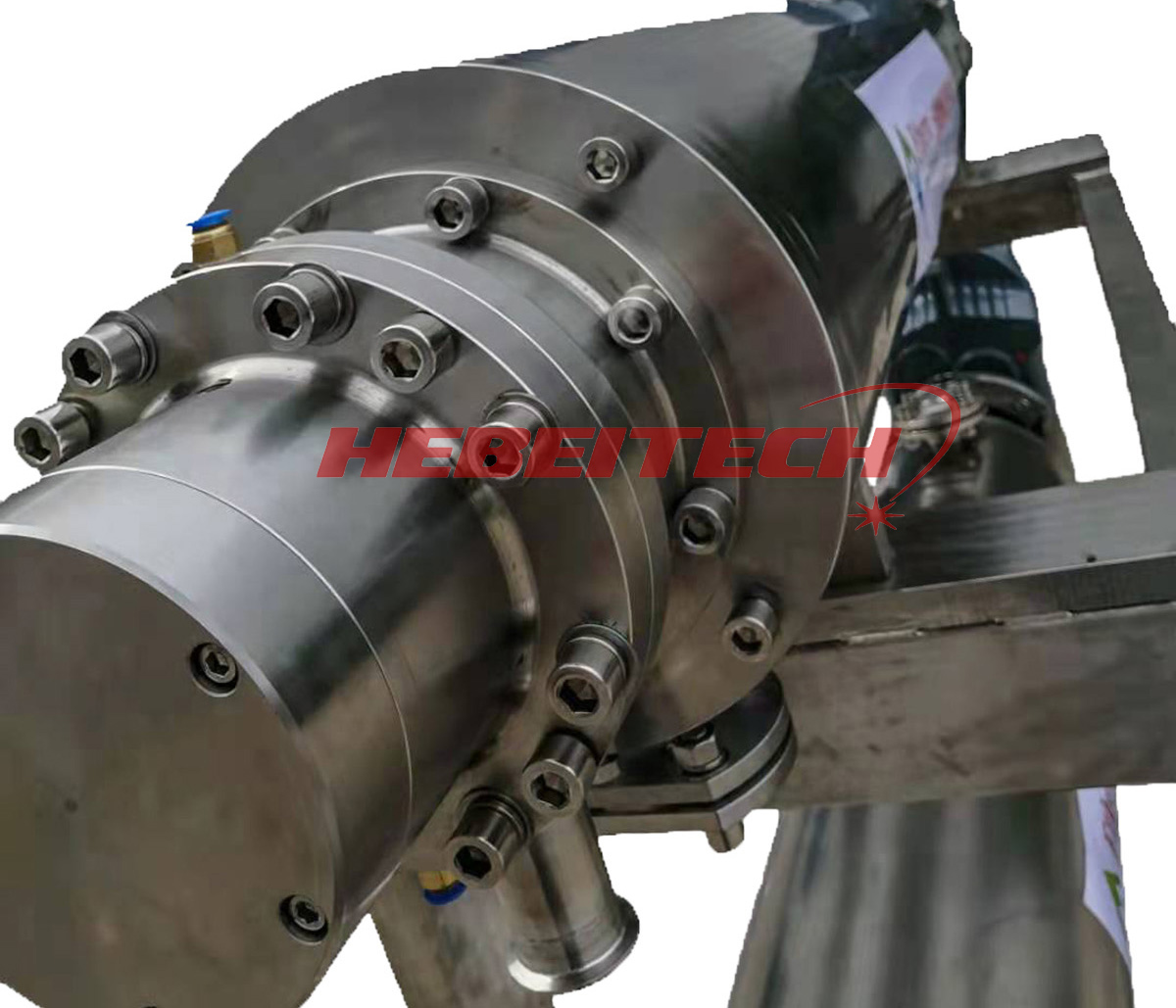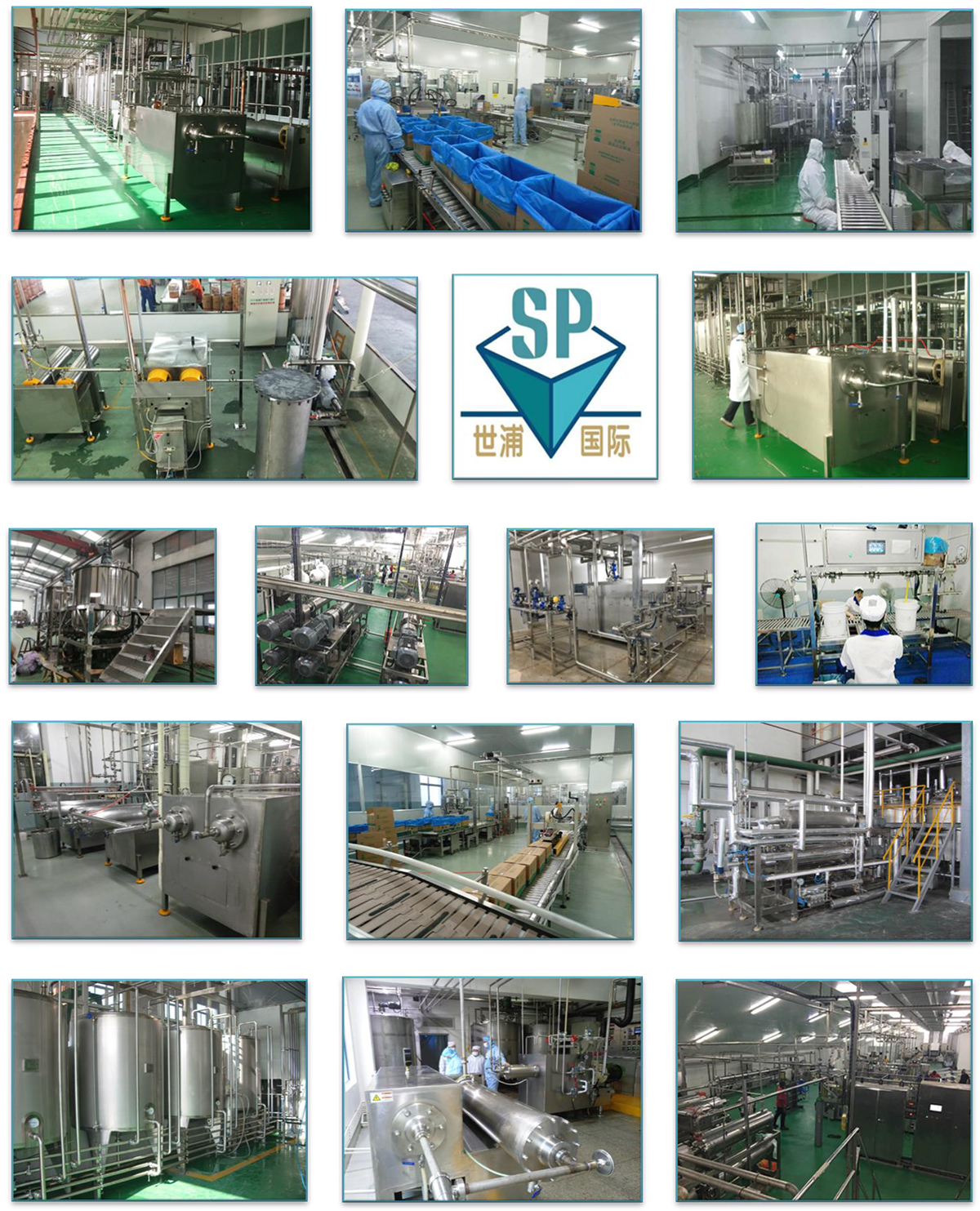 ---
---
Write your message here and send it to us